We are in the middle of one of the most revolutionary changeovers in communication history, and Scope Technology Group are embracing that change
IoT is the logical culmination of the internet itself. We can already see its effects on our lives and businesses.
What is IoT?
The internet of Things, or "IoT" for short, is about extending the power of the internet beyond computers and smartphones to a whole range of other things, processes and environments. Those "connected" things are used to gather information, send information back, or both.
Why does IoT matter?
IoT provides businesses and people with better control over the 99% of objects and environments that remain beyond the reach of the internet. IoT allows businesses and people to be more connected to the world around them, and to do more meaningful, higher-level work. A complete IoT solution integrates four distinct components: sensors/devices, connectivity, data processing, and a user interface.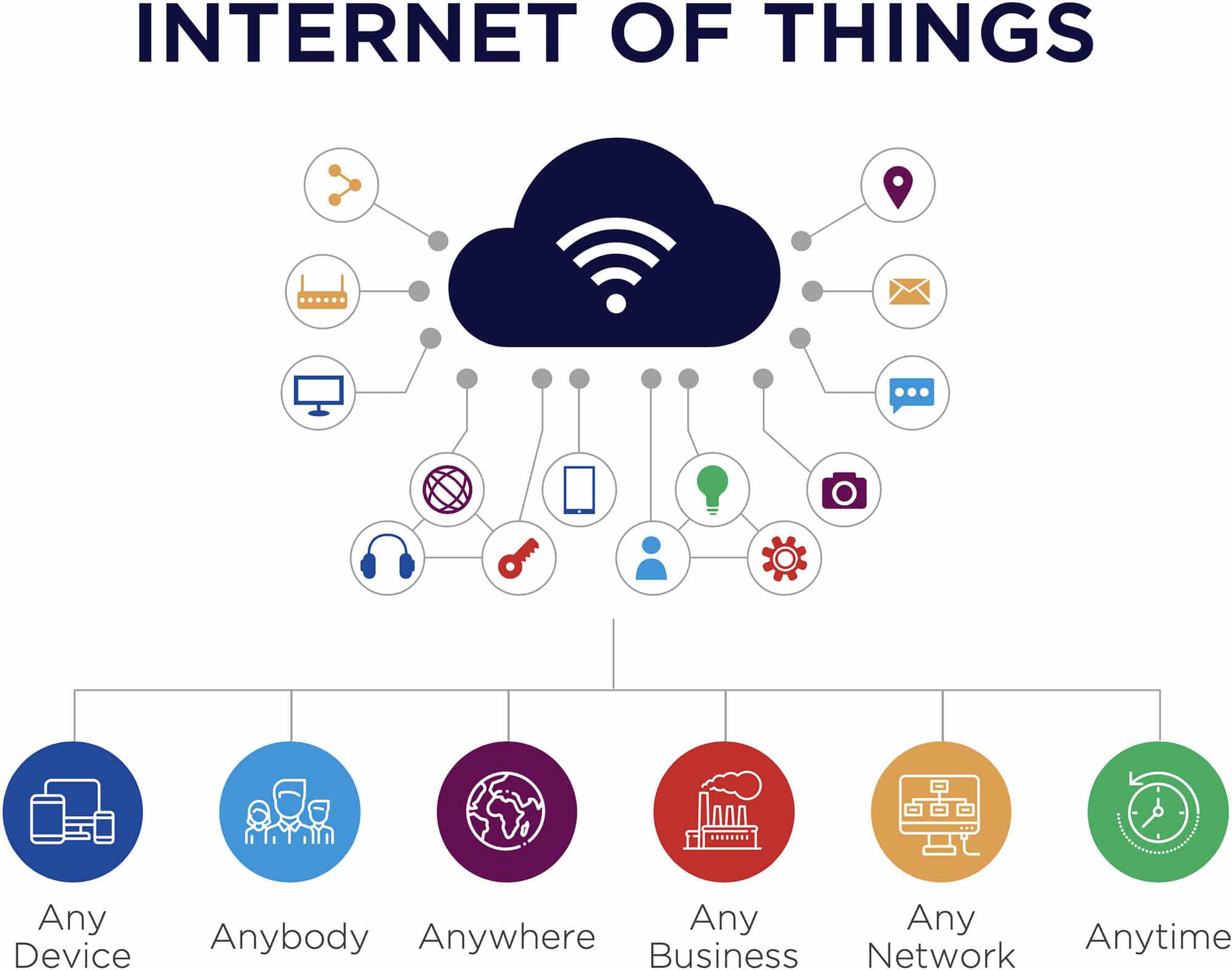 An IoT solution consists of sensors/devices which "talk" to the cloud through some kind of connectivity. Once the data gets to the cloud, software processes it and then might decide to perform an action, such as sending an alert or automatically adjusting the sensors/devices without the need for the user.
But if the user input is needed or if the user simply wants to check in, a user interface allows them to do so. Any adjustments or actions that the user makes are then sent in the opposite direction through the solution: from the user interface, to the cloud, and back to the sensors/devices to make some kind of change.
In the Internet of Things, all the things that are being connected to the internet can be put into three categories:
Things that collect information and then send it.
Things that receive information and then act on it.
Things that do both.
And all three of these have enormous benefits that feed on each other!
At Scope technology Group, we are converging our services through one channel to offer a "one stop shop" of critical ICT Services and Connected  Services which include: Data Cabling, Lighting Control, Power Management, Fire Detection, Security and Access Control, and emergency lighting systems.